Chapter XXVI - BRAHMANA VAGGA - The Brahmana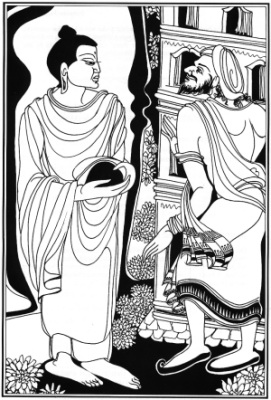 A BRAHMANA IS HE WHO HAS NO LONGINGS


Yassalaya na vijjanti annaya akathamkathi
Amatogadham anuppattam tam aham brumi brahmanam. [411]
He who has no craving, who through knowledge of the Four Noble Truths is free from doubts, and has realised Nibbana the Deathless, - him I call a brahmana. [411]


XXVI: 28 Bhikkhus misunderstand Moggallana
On one occasion, the bhikkhus told the Buddha the same thing they had said of Venerable Sariputta about Venerable Moggallana: that he still had attachment to worldly things. To them the Buddha said that Moggallana had discarded all craving.